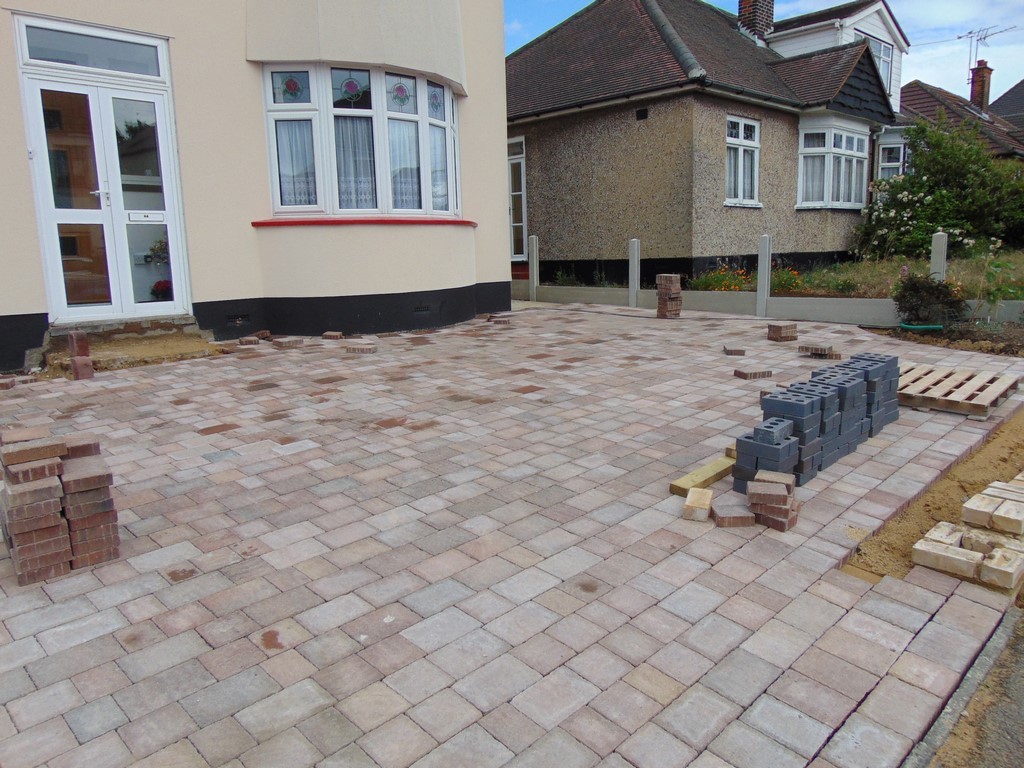 For this project we were asked to block pave a driveway and the side of a house for our customer.
We were to replace the old block paving with new blocks and to replace the front old fence panels with a new brick wall.
The driveway was on a split level so we were asked to level this out so the client was left with a flat surface, maximising the parking area while improving the visual aesthetics.
There were places where the old patio still remained so we repointing this where needed making it look like new again.
Next, we replace the whole front fence with a lovely brick wall. The side fence was also replaced, forming raised flowerbed around existing shrubs.
All the old bricks were removed using a digger that was brought on site at the beginning of the job.
The bricks that were removed were recycled and were used for a local community project with the sand.
We partially re-used the existing base that was already there. This was repaired accordingly and then lean-mix concrete was added to this.
The sand is screeded, compacted and levelled off before the paving was laid.
All edges of exterior paving are concreted into position to prevent lateral movement.
A new recessed man-hole cover was fitted around the block paving.
The step going up to the door was rebuilt.
Drain surround laid.
Mitre cuts to corners.
Front edges neatly cut back and finished to match existing exterior path or driveway.
Repoint / Replace / Level back patio damage on existing 20-year-old back garden patio.