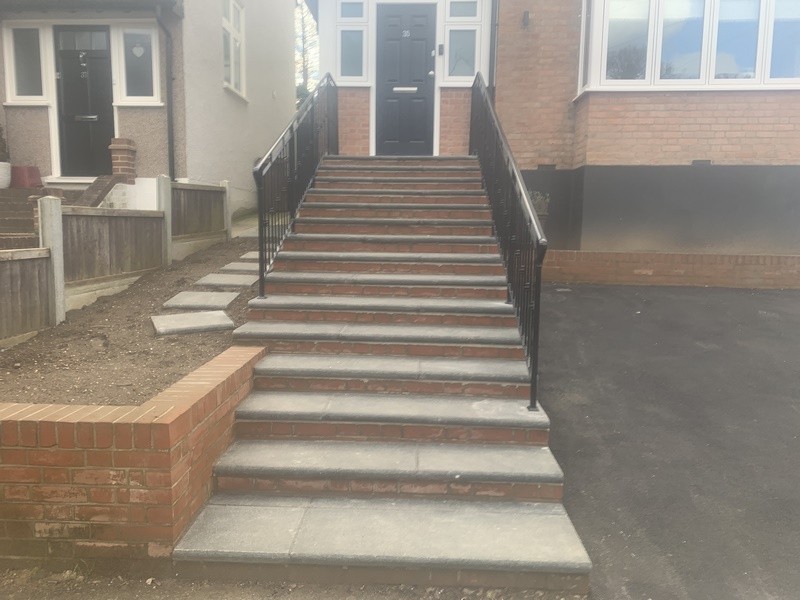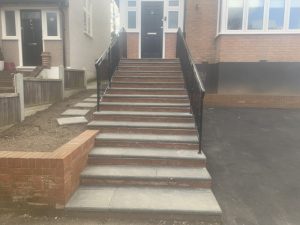 Allison Paving have worked on many homes where the front door isn't level with the ground, so in these cases we suggest that building garden steps made from block paving, sandstone or your preferred paving slab is the ideal solution. Depending on how high up the front door is will determine how many steps you will need. For this client in Essex, it was quite a few. We built the steps leading up to the front door using red bricks. We then laid the grey paving slabs on top.
For safety reason, we had to install metal railings leading down the garden steps. This was to ensure that no one could fall over the side.
If you have a house or own an apartment where the front door or entrance is not level to the ground, then we can help. Our specialist team can recommend the ideal solution and provide you with a free no obligation quote.